Aura Rituals Roll-ons are one of the best ways to keep you energized and scent oneself with blend of purest essential oils enriched with crystals time and again in a single day without harming the skin, with zero wastage and maximum use of scent; these are a true blessing to every scent lover. Aura Rituals takes step ahead and brings to you the goodness of nature, 100% chemical free, long lasting, and soothing scent roll ons for your everyday use. An added blessing, The Aura Rituals holistic roll-ons are available in two variants – Relax and Bliss.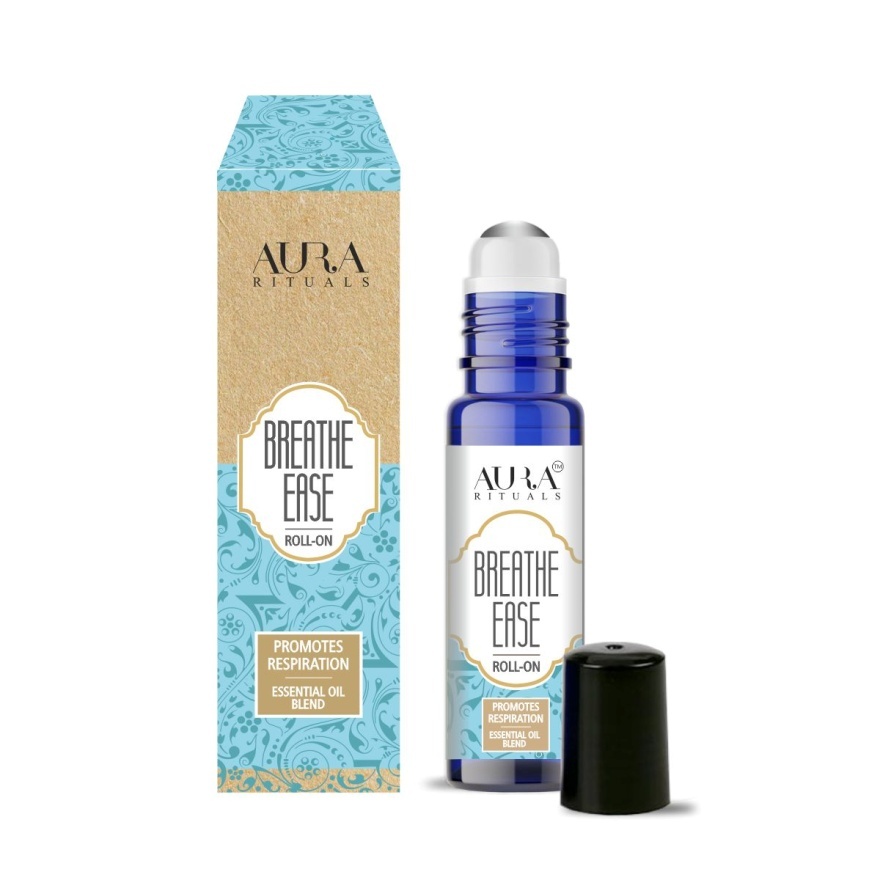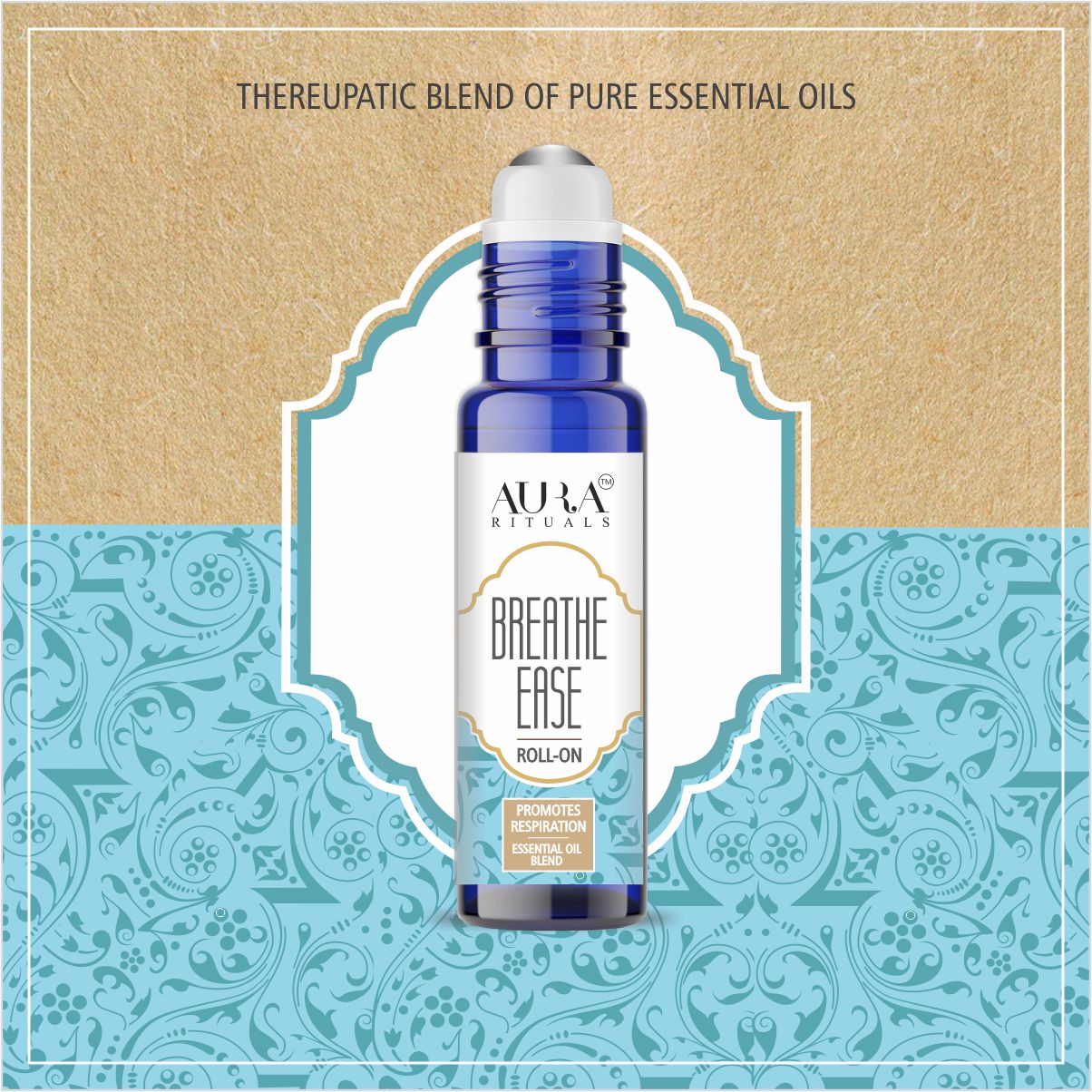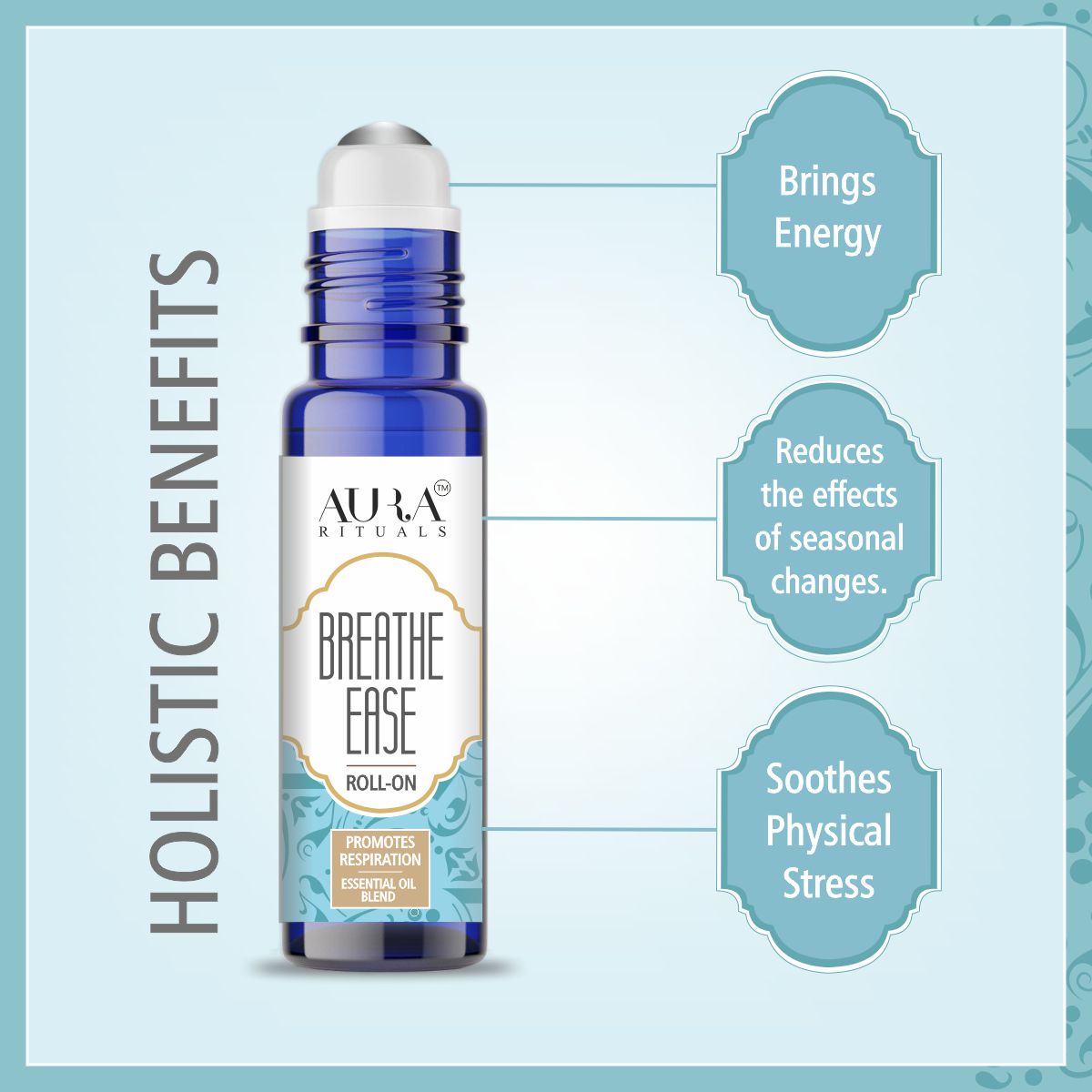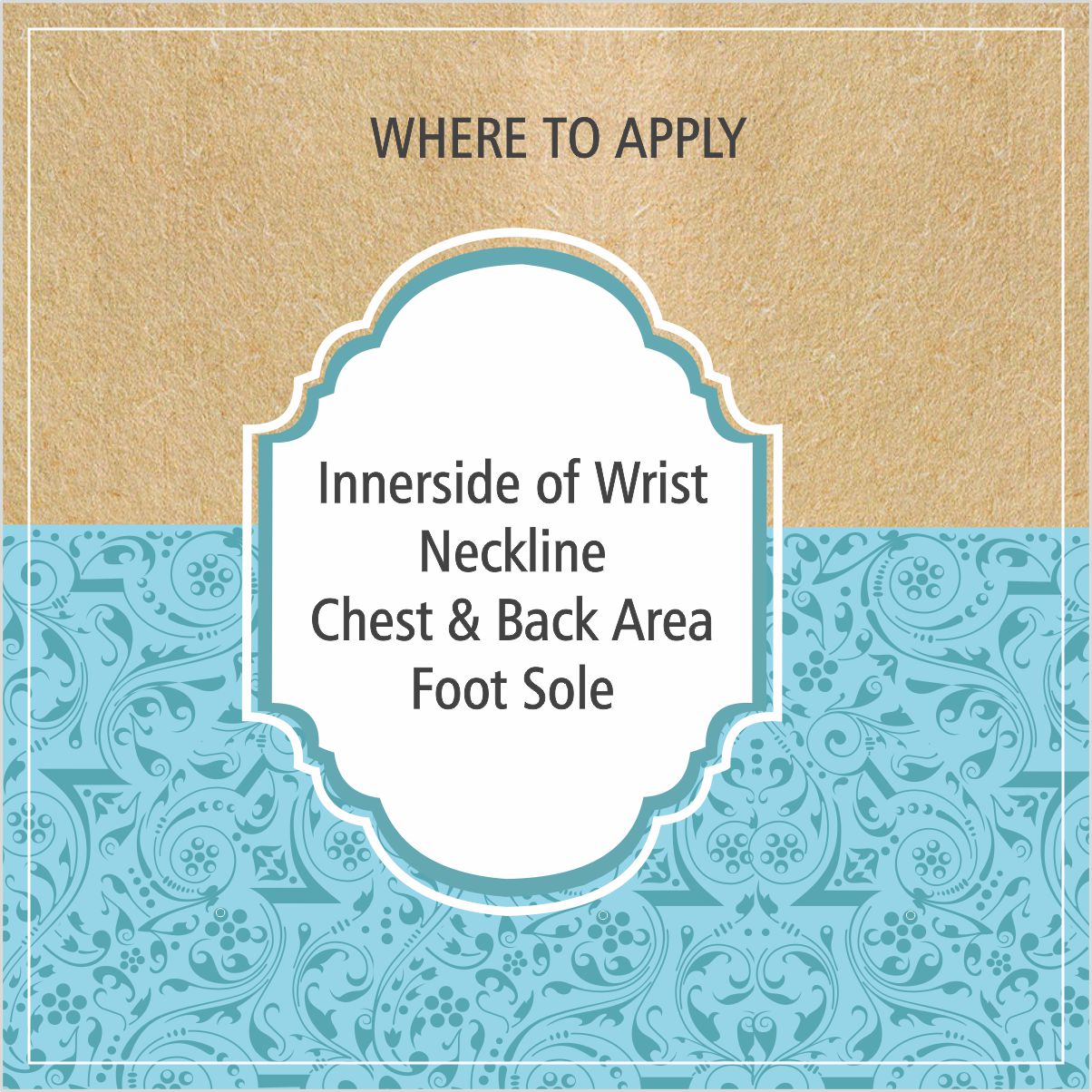 About this item
Relief from Cold & Cough – Helps in easing common cold & cough symptoms and promotes breathing.
Aromatherapy Product– Use of Essential Oils for Holistic Healing.
Essential Oils Blends – The blend of essential oils used here (mixed with carrier oil) helps in treating cough & congestion.
Holistic Wellness – Brings energy & helps in sound sleep.
Cobalt Blue Roll On Bottle – Easy to use Glass Roll on Bottle, Quick & Handy, Anywhere-Anytime. Fits in your jean pocket/purse and looks very trendy. Stainless Steel Metal Roller Ball.
100% Pure & Natural Ingredients.
Chemical Free; Cruelty Free
Note : For Topical Application Only.
Product Description
Why Aura Rituals Breathe Ease Roll On?
Deep breath of fresh air is essential for our health and soul. But every year we face challenges of allergies, asthma and seasonal cold and flu, there are lot of things that can clog up our respiratory tracts which makes it difficult to breath. That's where Aura Rituals Breath Ease Roll on comes in !
Our Breath Ease Roll on is a unique and professional blend of 5 therapeutic essential oils. All essential oils in the blend have respiratory-boosting properties which helps in easing the symptoms of common cold, cough, sore-throat and headache. If you experiencing frequent coughing then soothing menthol aroma of Breath Ease Roll-On can calm and make it easier for you to get full, deep breaths. It's very effective on throat pain and sore throat. You can apply 4-5 times a day. It's very handy and can be kept in your laptop bag/purse.
Key Benefits
Brings Energy
Soothes Physical Stress
Reduces Seasonal Change Effects
Induces Sleep
Where to Apply
Inner side of Wrist
Throat Area
Chest & Back Area
Foot Sole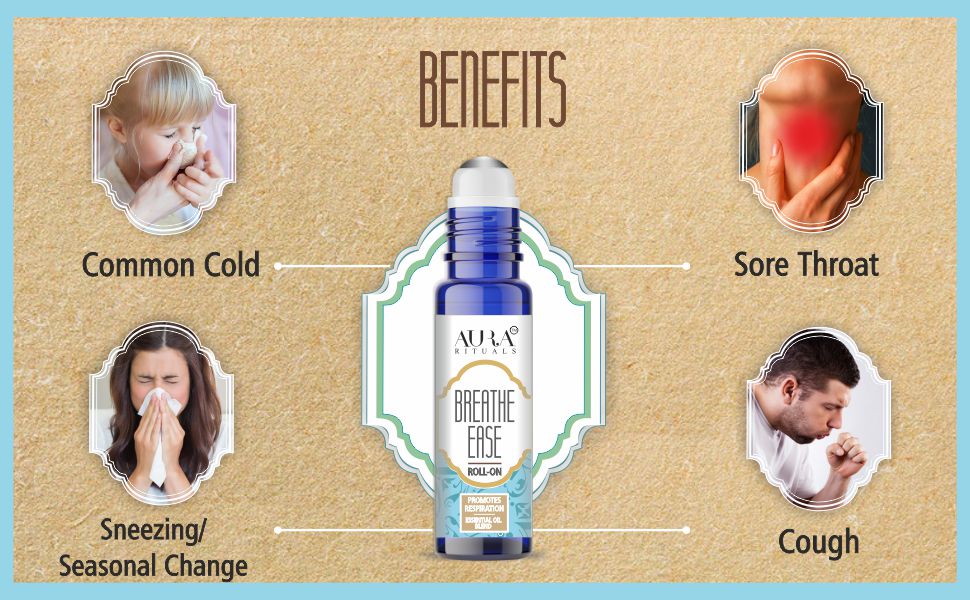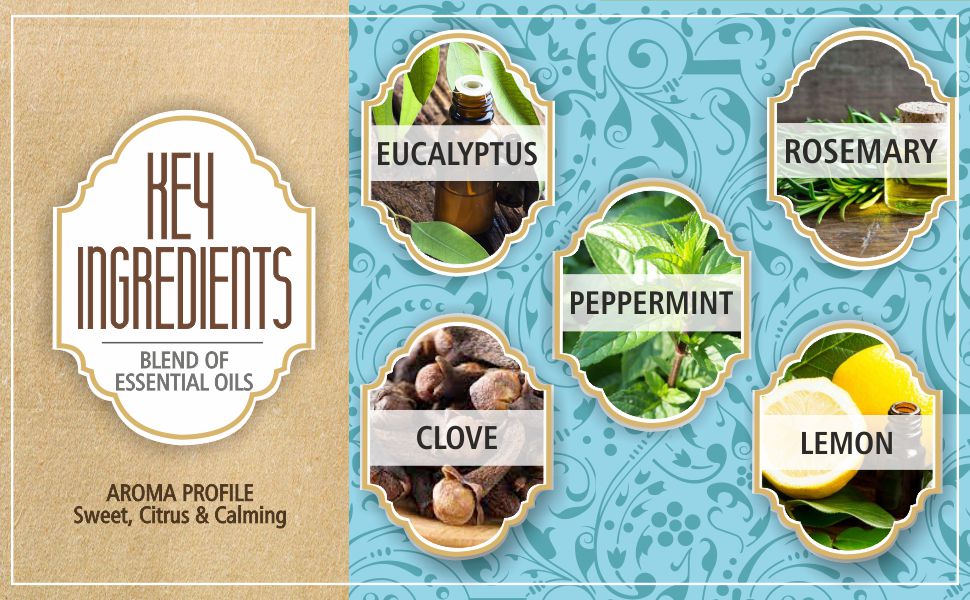 The blend of these amazing and therapeutic Essential Oils helps in promoting respiration.
Eucalyptus Essential oil helps in relieving congestion, Rosemary Essential oil is anti-inflammatory and helps in treating sore throat, Peppermint Essential Oil anti-microbial. It is the best oil for treating cough & cold this working as a natural decongestant. Clove Essential oil works wonder with respiartory problems. It's anexcellent natural and pure expectorant that can clear the nasal passage and cooling effect on nasal cavity. Lemon Essential Oil helps in boosting mood and reduces stress. It's the universal remedy to enhance immunity too.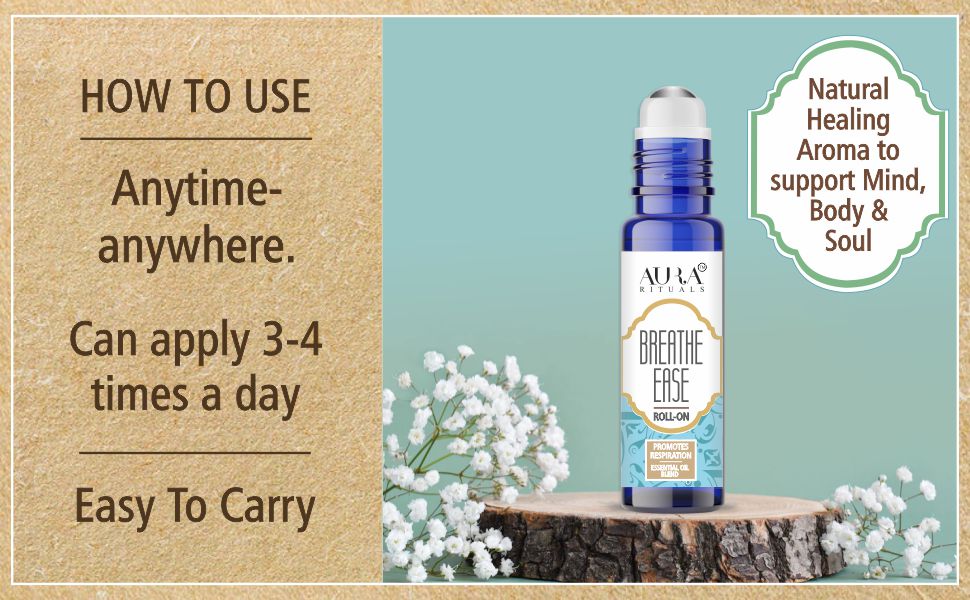 These areas also known as pulse points, are close to the main blood stream vessels that absorb and carry the theurapeutic benefits of essential oils throughout our body.