About the Product
These beautifully handcrafted Bath Salts are made of 100% Natural Ingredients. Soaking yourself in warm bath can help you relax, rejuvenate and heal. It is great for dispelling tension and balance your energies. The aroma of these Bath Salts helps you in calming and soothing your emotions. It might also help in peaceful sleep. Excellent for people who believe in self love !!
Ingredients
Epsom Salt, Himalayan Pink Slat, Essential Oil with Floral Base with Dried Rose Petals.
Epsom Salt is a bliss for many ailments. The highly reported benefit is the presence of Magnesium present is the salt that a lot of people don't get enough of. It easily dissolves in water. When absorbed by the skin it helps in relaxing the muscles, de-stressing and reducing any pain and swelling. Himalayan Pink Salt Granules helps in rejuvenating the skin and repairing the damaged cells leaving the skin hydrated and moist.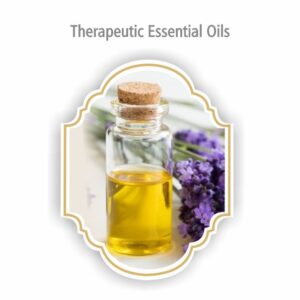 Aura Rituals Floweret Bath Salt is scented with Lavender and Ylang Ylang Essential Oil. They are extremely therapeutic and relaxing, soothing and healing.
The use of Dried Rose Petals are excellent mood enhancer and also add a perfect aesthetic texture to the bath salt. They are high in antioxidants and has a natural soothing aroma.
For All Skin Types
Rejuvenate with Aura Rituals Bath Salt
With Essential Oils
Bath Salt for Foot Spa at Home
Epsom Salt & Essential Oils
Paraben Free
Cruelty Free
Vegan
Handmade
Proudly MADE IN INDIA
New Moon & Full Moon Bath Salt Ritual
One of the biggest reasons to have a Bath Salt Bath on a New Moon, Full Moon is to draw the toxins out of the body to relax and detox to cleanse the mind, body and soul and reset our energies. On New Moon/Full Moon the energies of the moon helps you in balancing your emotions, restoring the minerals of our body because it's capacity for absorption of minerals is heightened during this time. So this simple yet very powerful Bath Salt ritual can help you with a range of problems, whether you want to de-stress, exfoliate your skin, have trouble sleeping and relaxing, or just pamper yourself with aromatic bath. A soak in warm water and salt can benefit you in relaxing your tired muscles too thus healing you physically, mentally and emotionally.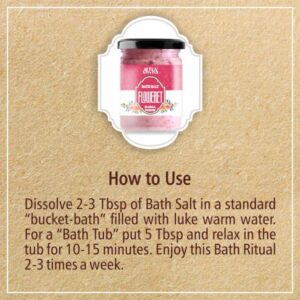 Let the magic of Epsom Salt and Essential Oil begin. This amazing and super beneficial Bath Salt helps in detoxification and exfoliating leaving the skin soft, clean and smelling fresh. It can also help in relaxing the sore and painful muscles.