About the Product
We unknowingly take energies and vibrations of people we come in contact with. Not all of these frequencies are high and positive. They somehow affect our Chakras and make our energies imbalance. These directly or indirectly affect our mind, body and soul leaving us with various illnesses with no solution.
Ingredients
Aromatherapy Essential Oils & Crystal Infused Mist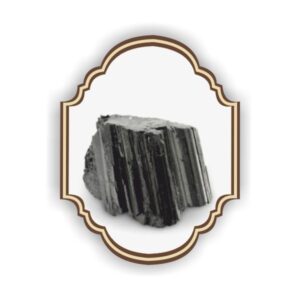 Power of Crystals : Black Tourmaline and Clear Quartz
for protection, purifying aura amplyfying Beautiful and divine energies.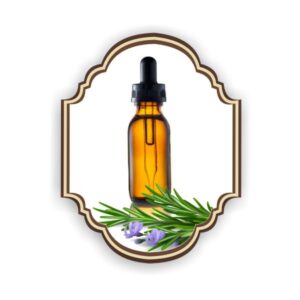 Goodness of Aromatic & Therapeutic Essential Oils
This mystical Mist has aroma of Essential Oils like Lavender, Frankincense, Camphor, Basil that helps in purifying the aura radiating positive vibes. It helps in relieving tension, heals & balancing chakras.
0% ZERO ALCOHOL
Natural ingredient base made from flower extracts.
Lighter & softer as no alcohol.
No synthetic & artificial fragrance.
Provides Aromatherapy Experience.
Enhances mood.
Hydrates the skin.
Can be sprinkled multiple times a day.
Key Benefits
Aura Clearing Spray
Uplifts Mood
Promotes Healing
Embark Serenity
Room Spray for Positive Vibes.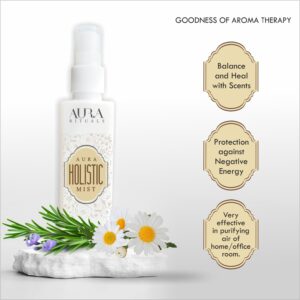 Holistic Benefits
Clear Blockages in Aura.
Balances Chakra
Soothes and Calms Emotionally & Mentally.
Uplifts Mood.
Gives Divine & Blissful Experience.
Where to Spray
For Best Outcome
Spray it around your Aura & Surroundings.
Spray it in your house for positive vibrations.
Spray near your office/work area.
Spray before entering any business meeting to soothe your emotions.
Spray while meditating, it helps in balancing your chakra.
Spray it before & after your yoga sessions for blissful experience.
Spray it before & after doing your pooja rituals.
Spray around your pillow for a calm sleep.