About the Product
Experience a burst of blissful energy and awaken your inner joy with our exceptional creation, the Joy Essential Oil Roll-On. Meticulously crafted with a harmonious blend of sandalwood, cedarwood, patchouli, and infused with the vibrant essence of carnelian crystals, this exquisite product is designed to enhance joy, ignite creativity, and boost your confidence to new heights.

At the core of our Joy Essential Oil Roll-On lies the rich and captivating scent of sandalwood. Revered for centuries, sandalwood oil is celebrated for its ability to uplift the spirit, evoke a sense of serenity, and promote emotional well-being. Its warm and woody aroma creates an enchanting atmosphere, inspiring feelings of happiness and contentment, and helping you embrace the present moment with a renewed sense of joy.
Ingredients
Carnelian Crystals, Essential Oils like Cedarwood Essential Oil, Patchouli Essential Oil, Orange Essential Oil and Myrrh Essential Oil.
IMPROVES CONCENTRATION
The rich and warm colored Carnelian Crystal is an extremely energizing crystal that offers energy, courage, stability, creativity and a zest for life. This crystal is perfect to unlock the Sacral Chakra Energies (Svadhisthana –the second primary chakra). that is known for aiding joy,creative vibes and confidence. Aura Rituals JOY Carnelian Crystal Infused Roll-on helps in clearing the clogged energies of Sacral Chakra. It is wonderful in improving the gut feeling too.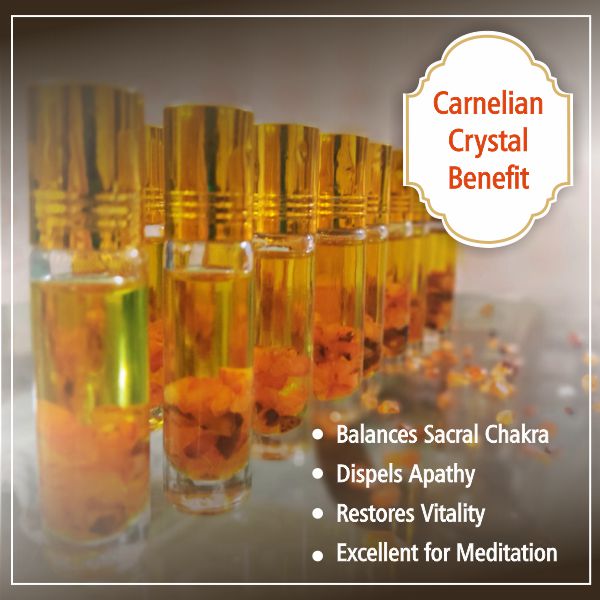 Carnelian Crystal Benefit
Highly recommended for students for better concentration
Warm & woody aroma
Balances Sacral Chakra
100% Pure & Natural Ingredients
Chemical Free; Cruelty Free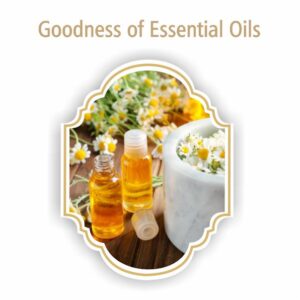 HELPS IN OVERCOMING STRESS
Joy Essential Oil Roll-on has a blend of amazing therapeutic Essential Oils like Cedarwood Essential Oil (Improves cerebral Activity & enhances concentration), Patchouli Essential Oil (Helps in relieving anxiety and bring joy), Orange Essential Oil ( to uplift mood and improves digestion) and Myrrh Essential Oil ( Helps in grounding that bringing courage and stability).
KEY BENEFITS
Increases Confidence
Stimulates Creativity
Speeds-Up Metabolism
Aids with Emotional Balance
Helps in Grounding
Brings Zest in Life
HOLISTIC BENEFITS
Balances Sacral Chakra (Svadhisthana –the second primary chakra).
Dispels Apathy
Restores Vitality
Aids with Emotional Balance
Heals holistically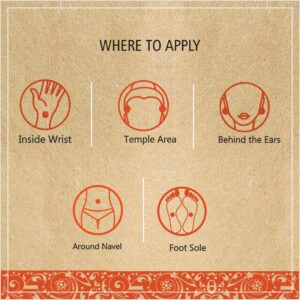 Apply the Joy Crystals Infused Roll-On to
Temple Area
Wrist
Behind Ears
 Around Navel
Foot Sole