Improves Concentration & promotes confidence.
Carnelian Crystal infused (Stone of passion, ambition, motivation and vitality, aids blood disorders and low blood pressure and is extremely beneficial for colds, varicose veins & asthma)
This essential oil blend is perfect for energy & creativity. Helps in overcoming depression, brings joy, promoting new ideas.
Highly recommended for students for better concentration
Warm & woody aroma
Balances Sacral Chakra
100% Pure & Natural Ingredients
Chemical Free; Cruelty Free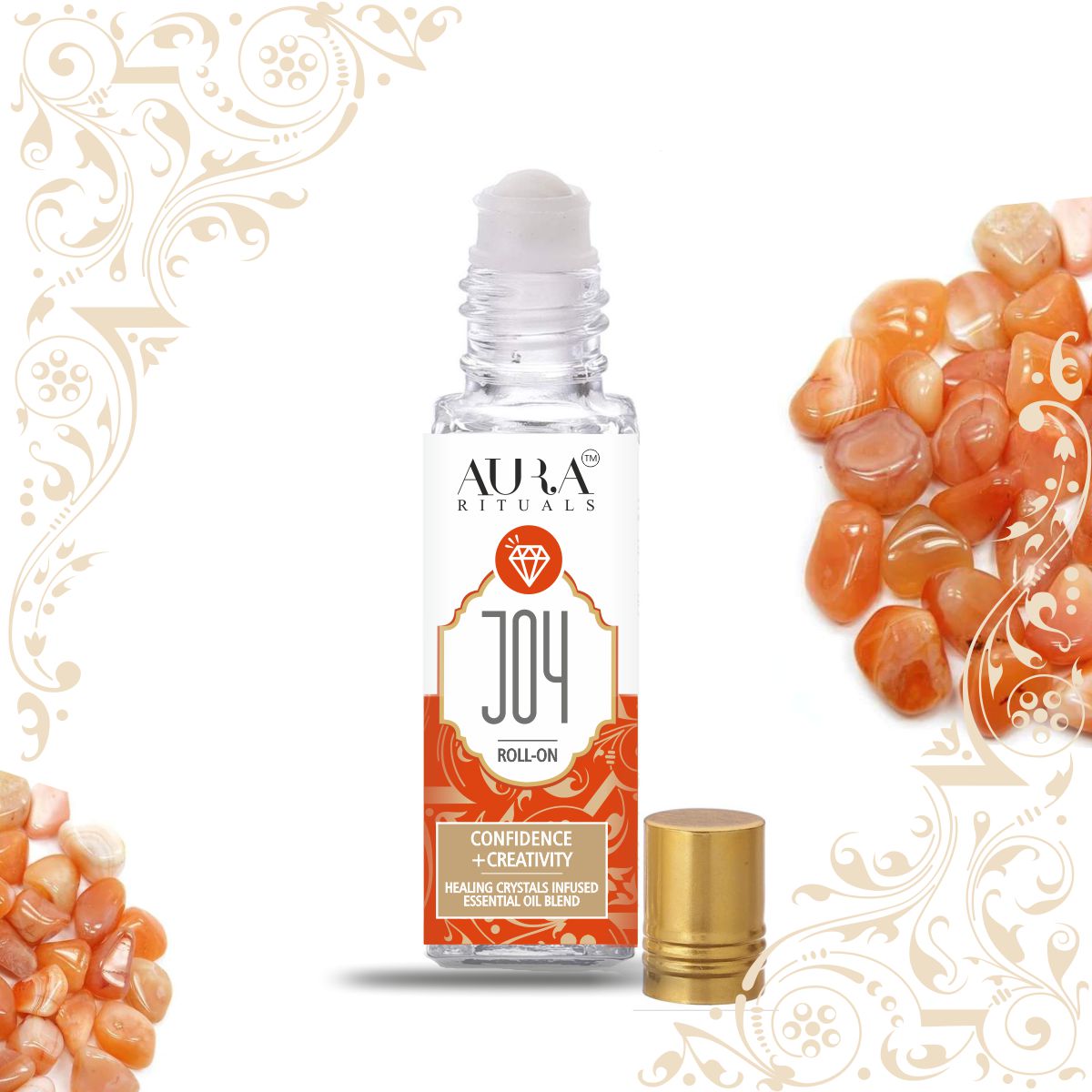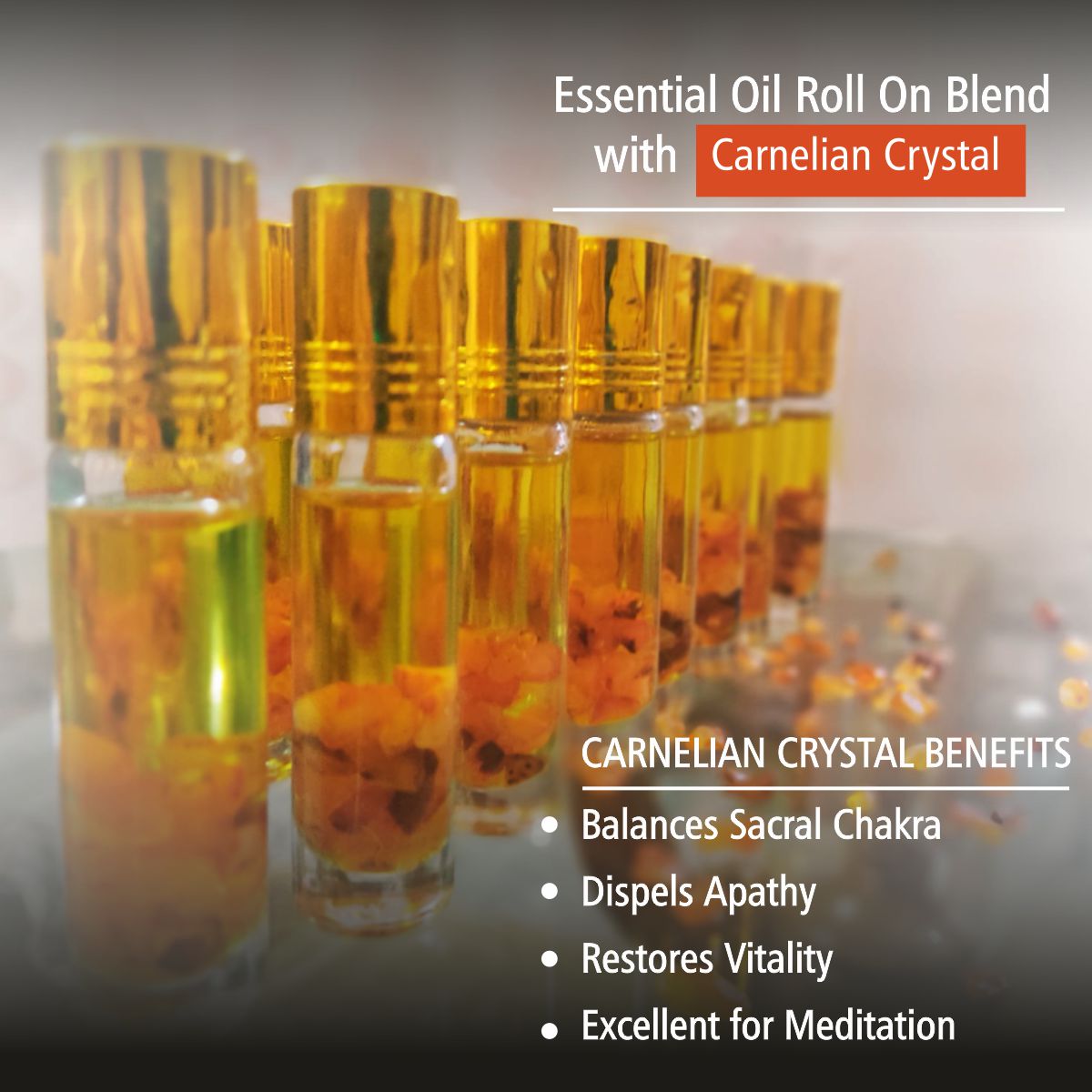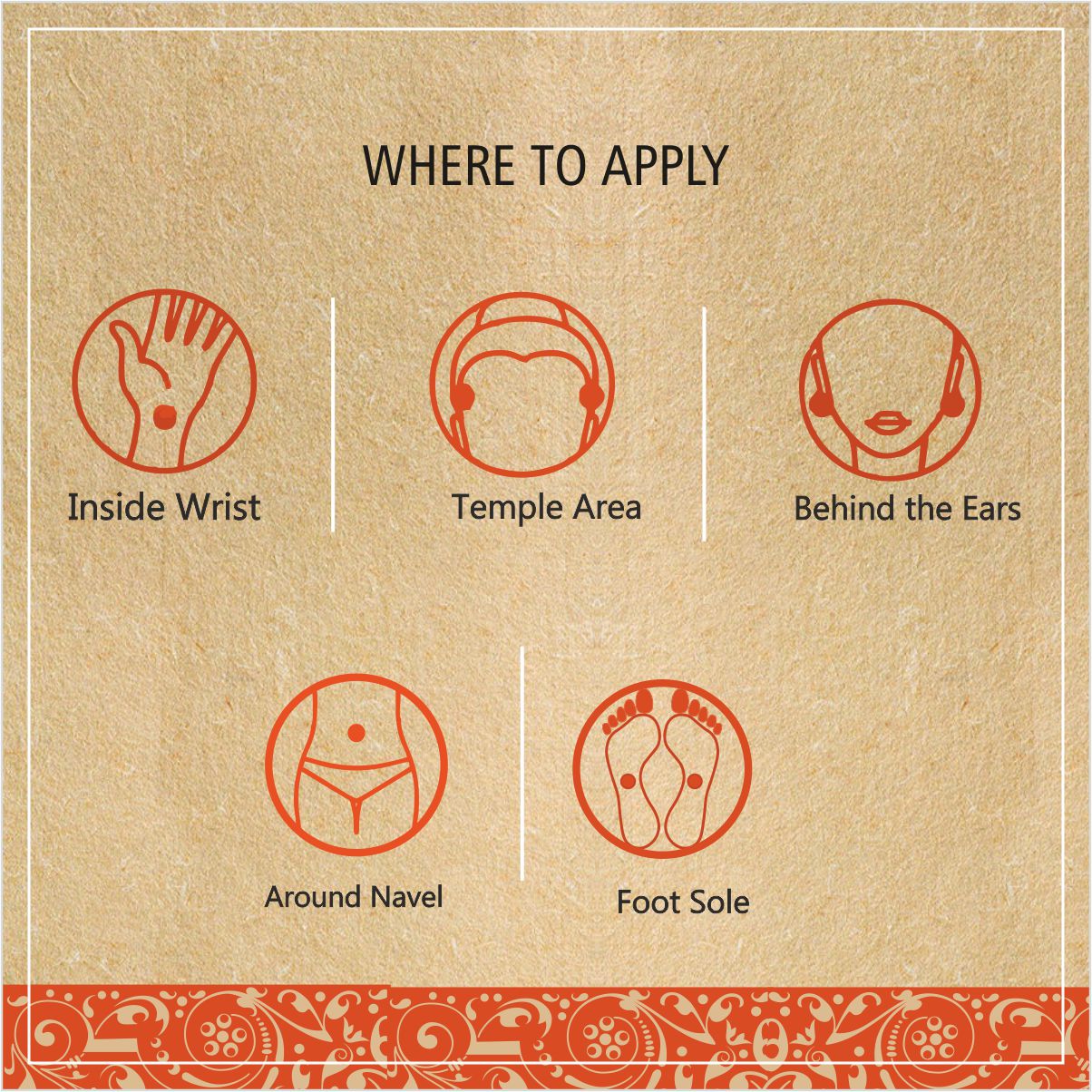 About this item
Promotes Sound Sleep – Improves Concentration (Very useful for students)
Aromatherapy Product- Use of Essential Oils for Holistic Healing.
Essential Oils Blends – The blend of essential oils infused in glass roll on bottle (mixed with carrier oil) helps in grounding, bringing stability and zest in life.
Carnelian Healing Crystal Benefit – This semi-precious orange has amazing healing energies to uplift the creative vibes and confidence of the person using it on a regular basis.
Holistic Wellness – Helps in dispels apathy and balances Sacral Chakra
Cobalt Blue Roll On Bottle– Easy to use Glass Roll on Bottle, Quick & Handy, Anywhere-Anytime. Fits in your jean pocket/purse and looks very trendy. Stainless Steel Metal Roller Ball.
100% Pure & Natural Ingredients.
Chemical Free; Cruelty Free
Note : For Topical Application Only.
Key Benefits
Increases Confidence
Stimulates Creativity
Speeds-Up Metabolism
Aids with Emotional Balance
Helps in Grounding
Brings Zest in Life
Carnelian Crystal Benefits
Balances Sacral Chakra (Svadhisthana –the second primary chakra).
Dispels Apathy
Restores Vitality
Aids with Emotional Balance
Heals holistically
Highly recommended for students for better concentration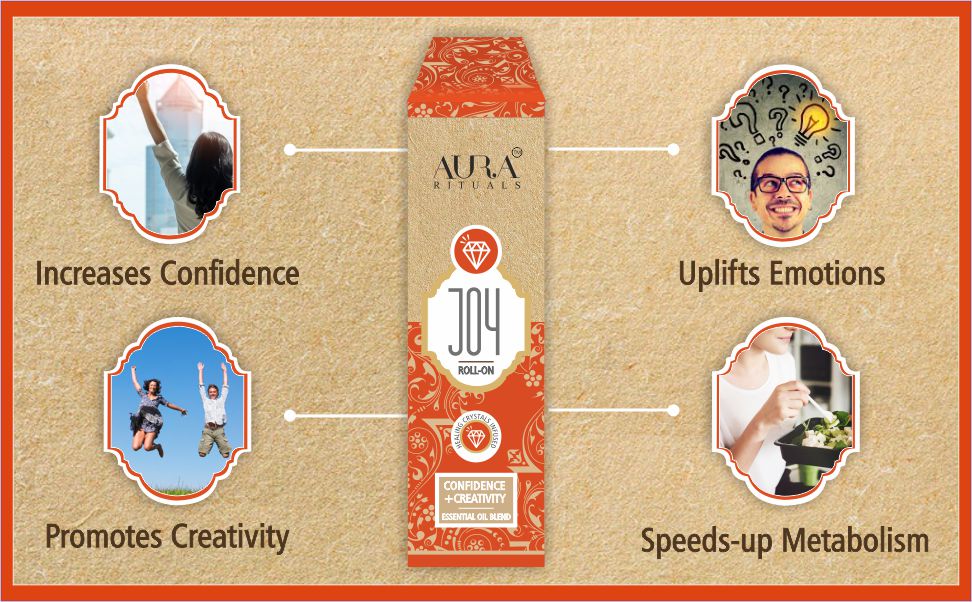 The rich and warm colored Carnelian Crystal is an extremely energizing crystal that offers energy, courage, stability, creativity and a zest for life. This crystal is perfect to unlock the Sacral Chakra Energies(Svadhisthana –the second primary chakra).  that is known for aiding joy,creative vibes and confidence. Aura Rituals JOY Carnelian Crystal Infused Roll-on helps in clearing the clogged energies of Sacral Chakra. It is wonderful in improving the gut feeling too.
Joy Essential Oil Roll-on has a blend of amazing therapeutic Essenrtial Oils like Cedarwood Es sential Oil (Improves celebral Activity & enhances concentration), Patchouli Essential Oil (Helps in relieving anxiety and bring joy), Orange Essential Oil ( to uplift mood and improves digestion) and Myrrh Essential Oil ( Helps in grouding that bringing courage and stability).