Aura Rituals Roll-ons are one of the best ways to keep you energized and scent oneself with blend of purest essential oils enriched with crystals time and again in a single day without harming the skin, with zero wastage and maximum use of scent; these are a true blessing to every scent lover. Aura Rituals takes step ahead and brings to you the goodness of nature, 100% chemical free, long lasting, and soothing scent roll ons for your everyday use. An added blessing, The Aura Rituals holistic roll-ons are available in two variants – Relax and Bliss.
Thereupatic Blend of pure essential oils
Lemon, Ylang Ylang, Pippermint,Rose Essential Oils blend
Reduce Impatience emotional stability
enhances mood
Reduces Body stress
Cools & Calms Body
Helps in insomnia
Reapply as desired throughout the day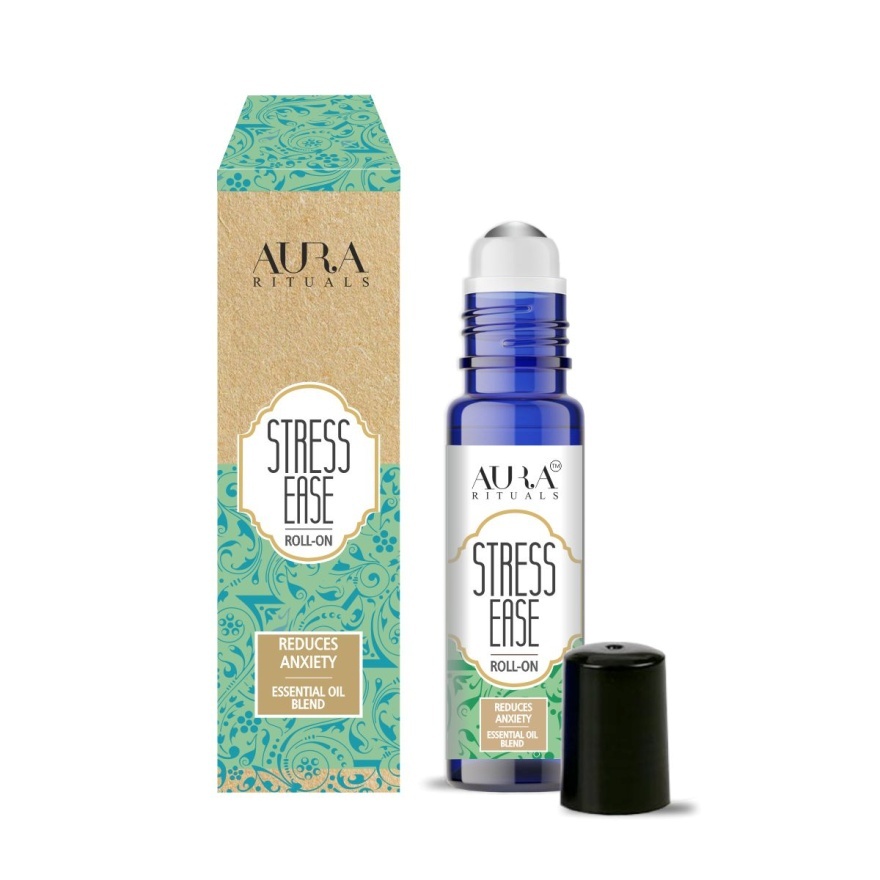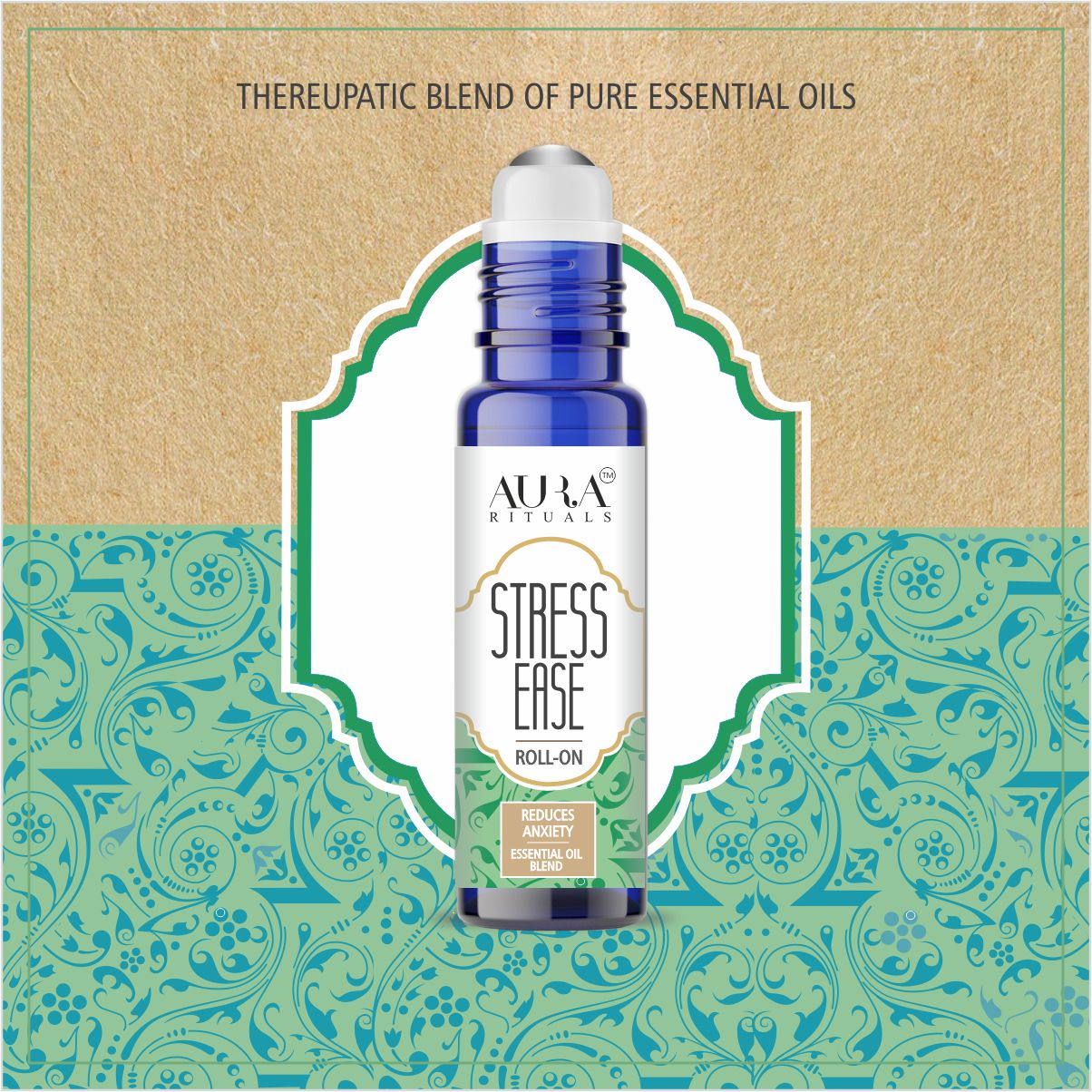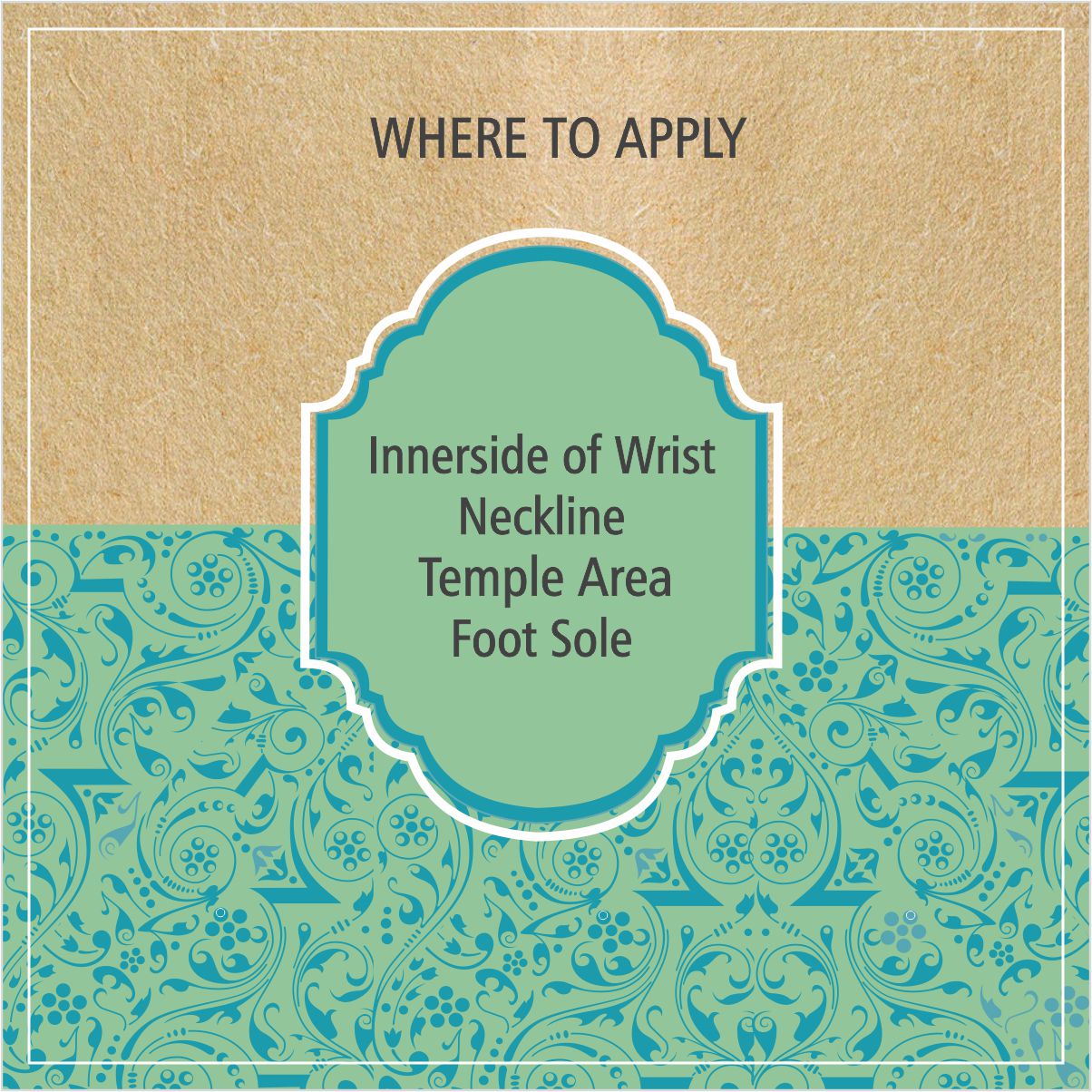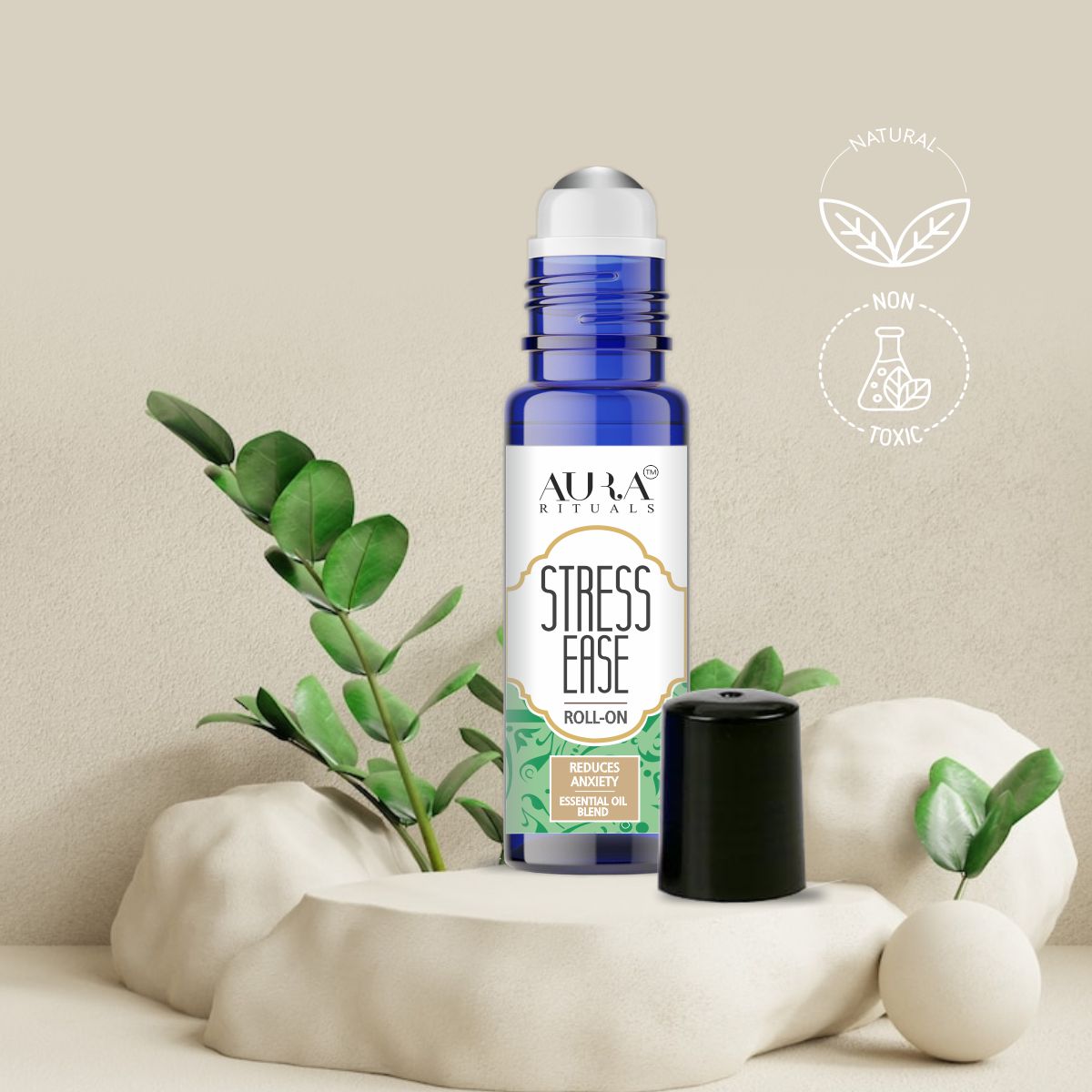 About this item
Reduces Anxiety – Enhances mood instantly and reduce impatience and stress.
Aromatherapy Product – Use of Essential Oils for Holistic Healing.
Essential Oils Blends – The blend of essential oils used here (mixed with carrier oil) helps in mental well-being & uplifts emotions.
Holistic Wellness – Brings harmony with self by keeping the mind calm and at peace.
Smart Cobalt Blue Roll On Bottle – Easy to use Glass Roll on Bottle, Quick & Handy, Anywhere-Anytime. Fits in your jeans pocket/purse and looks very trendy. Stainless Steel Metal Roller Ball for easy roll.
100% Pure & Natural Ingredients.
Chemical Free; Cruelty Free
Note : For Topical Application Only.
Product Description
Why Aura Rituals Stress Ease Roll On?
In today's fast-paced world, chronic stress is common, but your mind and body can pay a high price, therefore if you frequently find yourself feeling frazzled, it's time to take action to bring your nervous system back into balance. Aura Rituals Stress Ease Roll On is a combination of high-quality essential oils such as lavender, clary sage, orange, frankinsense etc that helps in relieving stress/anxiety and promoting relaxation. It has mind-body benefits. This powerful blend of Stress Relieving Essential Oils affects the brain's limbic system, regulating your emotions.
This blend also effectively reduces blood pressure, heart rate, and skin temperature, reducing the body's stress reaction and an overall soothing effect.
Key Benefits
Relieves Stress
Promotes Relaxation
Induces Sound Sleep
Reduces Impatience
Holistic Benefits
Helps in Mental Well being
Uplifts Emotionally
Brings Harmony with self.
Where to Apply
Temple area
Inner side of Wrist
Behind the ears
Foot Sole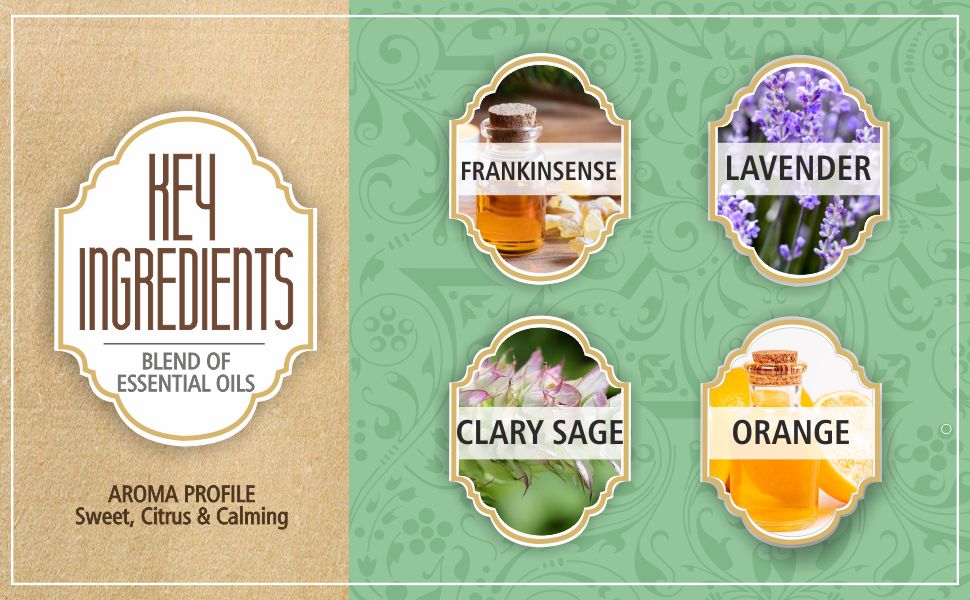 The blend of these Essential Oils helps in soothing the mind and also has anti-inflammatory, anti-anxiety qualities.
Lavender Essential oil helps in calming the mind, Frankinsense essential oil is anti-depressant , Orange Essential Oil helps in uplifting mood and Clary Sage Essential Oil aroma helps in lowering down effects of anxiety thus promoting relaxation & calmer mind, bosy and soul.
These areas also known as pulse points, are close to the main blood stream vessels that absorb and carry the theurapeutic benefits of essential oils throughout our body.